Our moms and grandparents used to make homemade natural remedies for the well-being and good nutrition of our scalp and hair back when we were kids. Aloe was a staple constituent in just about all beauty products routines. The lush, fleshy aloe plant is brimming with powerful beauty and wellness advantages.
Aloe is recognized in the Ayurvedic system of medicine to relieve rashes and cuts whilst also attempting to resolve skin conditions. The best part is you can obtain aloe's marvelous solutions through the use of the finest aloe vera gel for hair and skin in India, which is known as the Moksha Lifestyle aloe vera gel.
You may also like:
Aloe Vera Gel for hair styling has been widely used in the cosmetic industry. People love using pure aloe vera gel for hair to capture its astounding benefits. Aloe vera gel for hair has been long used for ages and now people love using it on their faces too.
Our skin is a sensitive part of the body that is repeatedly subjected to grime, environmental damage, and warm air. Treatment with chemical-laden emulsions aggravates the situation. That's where Moksha Lifestyle enters the picture. Moksha offers the most effective aloe vera gel for the face in India because it is non-comedogenic and will not jam up any pore spaces, making it a superior alternative to traditional personal care products. The long-term benefit for your skin, it also offers the finest and most appropriate cure for fine lines, allergies, and acne scars.
Benefits Of Aloe Vera Gel For Hair
We have provided enough information about aloe vera gel for hair styling and aloe vera gel for the skin. But, all the knowledge is valid once you know the properties and benefits of aloe vera gel for hair. So, without any further ado let's have a look at some amazing benefits of aloe vera gel for hair.
1. Aloe Vera Gel Makes Your Hair Shiny
You all know the thick and fluffy aloe vera gel makes your hair soft. But, it is a winner when it comes to shiny hair using aloe vera gel. Aloe vera imparts a sleek shine to your hair which makes it look less frizzy and not at all dull. Aloe vera contains effective amino acids that can transform dull strands into lustrous hair. These amino acids furthermore aid in the restoration of damaged strands of hair, endorsing denser and more copious hair growth.
2. Aloe Vera Gel Reduces Dandruff And Scalp Infections
Aloe vera is a naturally derived hair purifier that aids in the removal of old skin cells, excess oil, dust particles, and product gunk from your hair roots. This aids in the tussle against flaky skin while also maintaining your hairline neat. Aloe vera's proteolytic enzymes and anti-pruritic qualities furthermore help ease tickly follicle constraints. Aloe vera consists of anti-inflammatory fatty acids. This relieves scalp itchiness, abrasions, and reddening whilst also restoring punctured scalp cells.
3. Aloe Vera Enhances Hair Growth And Blood Flow
Aloe vera gel stimulates hair growth like a PRO. It works on your scalp issues and helps in voluminous hair growth. When imposed on the hair, aloe vera enhances blood flow to the hair cells. As a result, it aids your glands in receiving vital nutrients, mineral deposits, and oxidants from your plasma, which promotes healthy hair development.
This event naturally contains minerals like copper and zinc as well as proteolytic enzymes. They help to speed up healthy hair growth by boosting resting cell lines in your hair follicle.
4. Aloe Vera Gel Revitalizes Dull And Dry Hair
Due to its high moisture content, aloe vera is an excellent emollient for your hair and skin. It provides your hair's follicles with the important nutrients they need to thrive and grow healthy strands and keeps your hair's and scalp's cells from dehydrating.
5. Aloe Vera Gel Conditions Frizzy Hair
Did you know that aloe vera gel helps to retain and hold on to the natural oil in your scalp keeping your hair soft and frizz-free? Well, this might shock you but here's the truth. Aloe vera gel for hair styling has been used because of its benefits to tame frizzy hair. Yes, it conditions your dry, dull and frizzy hair and reduces the flyaways. Not only this, it acts like a perfect hair gel to hold your hair and style them like a PRO.
How To Use Aloe Vera Gel For Hair Styling?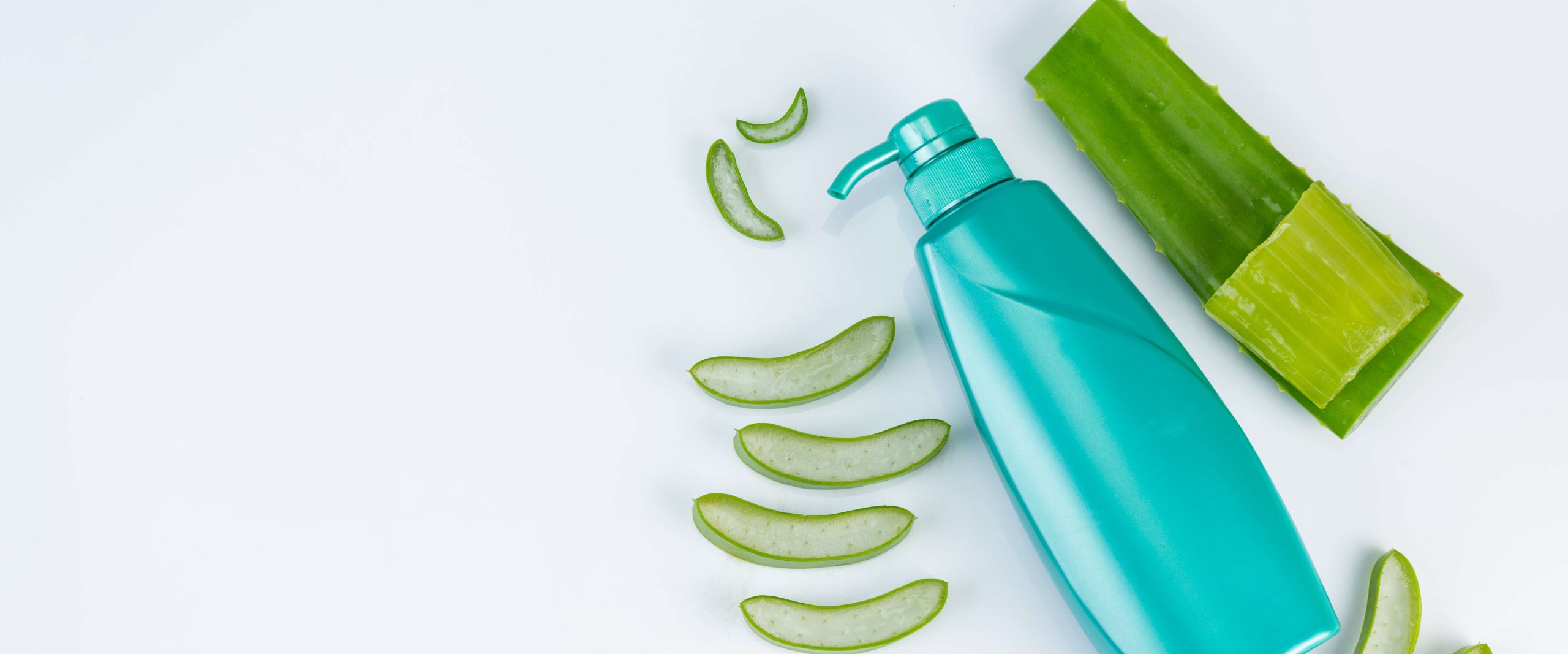 Here is the best and the most ideal way to use aloe vera gel for hair styling.
Ingredients:
Method:
Takeaway
One of the many ingredients you could indeed conveniently classify as "DIY" is aloe vera hair gel. We relish a satisfying do-it-yourself task, and even more so if it allows us to cut down funds on hair-care items. Aloe vera's increase in recognition in the cosmetic industry is not surprising given the prevalence of natural skincare and haircare products. If you're concerned about the ingredients in your products, utilizing aloe vera as hair gel is a fantastic option. Additionally, being innovative at home has always been enjoyable.
You may also like:
With just one inexpensive element, you can make an ultra-light, user-friendly hair product. So, what are you waiting for? Grab pure aloe vera gel from Moksha Lifestyle and enjoy your DIY aloe vera gel to style your hair.