As the life journey becomes more nerve-wracking due to a heavy workload, only a spa treatment and relaxing massage session can restore your body's natural health. Introducing olive oil for body massage to the healing session might very well enhance the advantages of the massage.
All About Olive Oil For Body Massage
Olive oil is an essential component of a balanced style of living, particularly if it is natural extra virgin olive oil or the best olive oil for body massage from Moksha Lifestyle, which also provides incredible healing properties with full efficiency. It has been employed since prehistoric days, and very little has transformed in how we use it in the contemporary age. It is well-known for its diverse fields in nutrition, pharmaceutics, manufacturing equipment, and lighting, but it is also extensively used in beauty products and health and wellbeing.
Extraction Of Olive Oil
Olive oil is viscous oil obtained from the compression of olives widely cultivated on olive groves. This oil is derived from whole olives that should be ripe and ready. These olives are powdered into a pulp and afterward pressed. The oil is separated from the natural plant slurry by exerting pressure on the press.
The squished oil will retain a high proportion of water. To evacuate the water, the oil is positioned in a filtration with two separate holes, including one for harder water and the other for light oil. The oil and the water detach from one another when the centrifugal pump rotates at ridiculous speeds. This is repeated multiple times to eliminate all of the liquid.
You may also like:
This method produces virgin oil that's also ready to be consumed. This oil would then be wrapped and distributed all over the place. This is the method by which olive oil is extracted. This oil has numerous applications, and you can soak up the greatest advantage if you recognize its qualities and how to utilize it. It's discussed further down. Let's continue reading!
Benefits Of Using Olive Oil For Body Massage
Are you wondering if extra virgin olive oil for body massage is truly a game changer in your routine or not? Well, look here at some of the most amazing benefits of olive oil for body massage.
Reduces Strain And Stress
You have to get your hands on extra virgin olive oil for stress and anxiety. Many people suffer from anxiety and severe stress. They usually have no control over their thinking pattern which leads to stress, anxiety, and even depression at times. Thanks to olive oil for body massage which acts as an ideal stress reliever. Massage with olive oil also relieves anxiety, stress, and tension in the body. It boosts energy levels while also assisting to comfort your body by increasing the flow of blood. An acupressure with olive oil is thought to be as effective as meditation or Tai Chi.
Reduces Saggy Skin And Cellulite
Did you know that olive oil is an amazing ingredient to reduce cellulite? It aids in the reduction of saggy skin. Cellulite in the top portion of the outside of hips and thighs can indeed be reduced dramatically by olive oil. You can incorporate olive oil, coffee powder, and a small amount of water. Gently apply it to your hips and thighs to significantly minimize cellulite.
Because of our lifestyle choices, we are frequently vulnerable to neck and spine chronic pain. Also with regular workouts, exercising, and stretching your shoulder and neck muscle tissue, you can gently rub your neck and shoulder with olive oil regularly. Olive oil for body massage is a great addition to your body care routine as it carries significant benefits. This relieves all discomfort and stiffness throughout the body. The compound found in olive oil is anti-inflammatory in existence and significantly reduces inflammation and discomfort in the body.
Olive Oil Reduces Inflammation
Olive oil relieves aching and inflammation, particularly in swollen muscle and joint tissues. Extra virgin olive oil for body massage works like a charm to reduce chronic pain and overall inflammation and swelling in any part of your body.
A deep and relaxing massage with barely warm olive oil offers essential relaxation and serves as a more long-term remedy than opioid painkillers. Whether you or someone you know thoroughly struggles with joint pain or gout, olive oil body massages can assist you to recover and get back on schedule.
Olive oil is an all-natural skin moisturizer. Also, it aids in the prevention of skin damage by retaining skin hydration levels. You can spritz olive oil mixed with a little water and rub it into the damaged area. The oil's nutrients and antioxidants smooth out the skin color and relieve irritation. It also soothes your skin and tackles any irritation or itchiness.
Is Extra Virgin Olive Oil Good For Body Massage?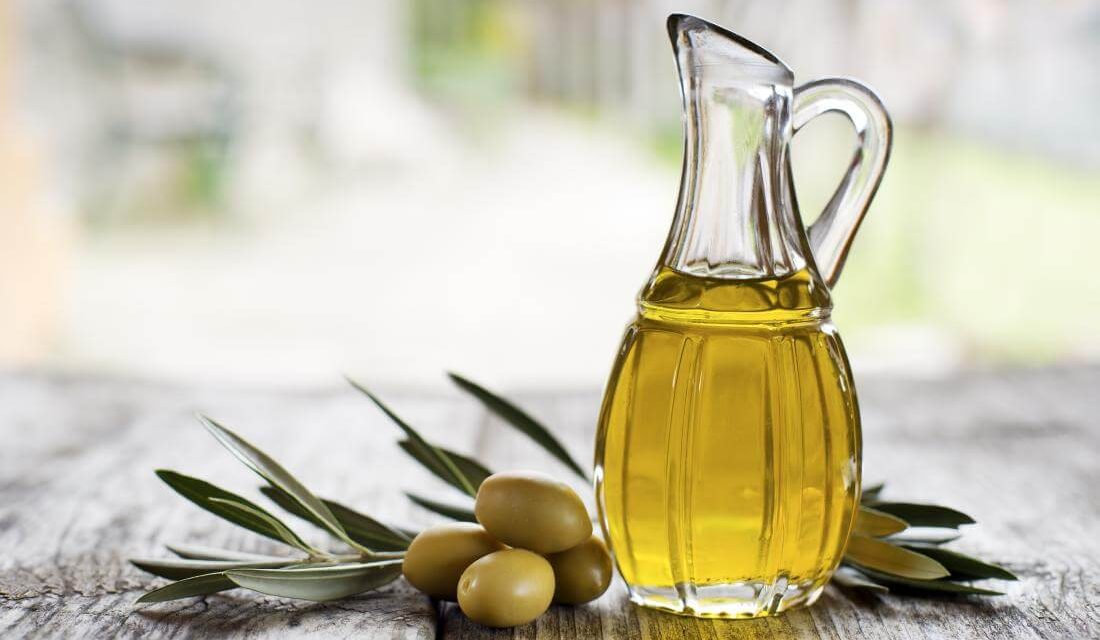 Well, to be precise, it is a great oil to add to your routine. We know a lot of you have questions like can we use extra virgin olive oil for body massage and so on. And here's a simple answer. Just use it as it is on your body and you will see the benefits. Olive oil for body massage helps with soothing, relaxing, and comforting your entire body.
How To Use Olive Oil For Body Massage?
Recipe 1 – Olive Oil For Body Massage
Ingredients:
Method:
Take some oil in a bowl.
Now heat it using the double boiler method.
Now apply this pure olive oil on your body and massage it well.
Takeaway
Undoubtedly, olive oil for body massage is a great option to get quick relief from sore muscles, chronic pain, and discomfort. We've gone over a few of the best olive oil massage perks for the body. By incorporating this oil into your massage session, folks can elevate the benefits of olive oil to a whole new stage.
You may like this also:
Because of the sedentary life, pressure, inadequate sleep, and a plethora of other factors, massage treatment is recommended at a minimum of once a month. Fortunately, Moksha Lifestyle had already made all of the required assistance for you. Moksha Lifestyle offers top-notch and high-quality extra virgin olive oil in India along with 100% pure essential oils and many other ingredients. Simply select the finest olive oil for body massage and simply sit to reap the therapeutic potential of olive oil spa treatment.