Argan oil is a type of Morocco's best-known natural resource, which has been in use for thousands of years by local people. The oil is produced from the kernels of the argan nut. It is used as a beauty product with many positive effects on the skin and hair. Argan Oil is a versatile product, used as a moisturizer to keep the hair soft and shiny, as well as a substitute for soap or shampoo. It is widely used in cosmetics and natural remedies. It is also used as a food ingredient and in hair products with many positive effects. The oil has a lot of uses. It can be used as a moisturizer, conditioner, primer, makeup remover, and cleanser. It also serves as a replacement for petroleum-derived chemicals in various industrial applications including paints, plastics, adhesives, solvents, and fuels.
You may also like:
In addition to oils(and fats), argan oil contains polyphenols that provide antioxidant activity, fight free radicals, and inhibit lipid peroxidation. It is also used as an alternative medicine to treat numerous skin conditions, including acne. Argan Oil is known as an extraordinary source of Vitamin E and Omega 6 Fatty Acids, which contribute to the production of collagen (which is vital for healthy skin). Anyone who wants to keep their nails healthy can benefit from using argan oil for nail polish bases. Argan oil mixed with some regular polish will help your nails to recover their strength and beauty all year long!
How To Use Argan Oil On Nails?
Step 1: Make sure your nails are clean and dry.
Step 2: Pour a coin-sized amount of argan oil into the cap of your nail polish, then mix it with the rest of the liquid. You may need to shake the bottle several times to blend both oils completely. It's better to mix them in the evening because in the morning you might notice that your nails are yellow or orange if you were too impatient!
Step 3: Apply a thin layer of argan oil nail polish on each nail, let it dry, and then apply a second coat. The result will look similar to regular nail polish but its texture will be thicker and shinier.
Benefits Of Using Argan Oil On Nails:
1) It is a natural UV filter, so you can wear it in the sun and even go swimming.
2) It protects your nails against discoloring caused by staining substances. Of course, the protection will last only for a few days, but it is enough because we wash our hands very often, so there is no need to apply argan oil every day.
3) It protects your nails against cracking and makes them stronger. The oil is rich in Vitamin E and Omega 6 Fatty Acids (both are known as essential fatty acids) which contribute to the production of collagen (collagen provides strength to nails).
4) Your color will last longer.
5) Improves the look of your hands. The skin on the hand (and face) is very delicate and sensitive, so it needs external help to be smooth and soft.
6) Works as a natural moisturizer!
7) It is more universal – you can use it as a conditioner for hair, as a soap substitute, or as shampoo.
8) It is very economical, because one bottle of argan oil may last for several applications, especially if you don't use it every day. You will probably need to reapply argan oil after swimming in the sea or being in a sauna/jacuzzi.
Other Uses Of Argan Oil As Skincare
1) Hair Moisturizer
If you have damaged or dry hair you can try argan oil as a natural moisturizer. Apply it on the tips of your hair once or twice a week. Try to choose Argan oil that is labeled 100% pure and organic, because many manufacturers use processed argan oil and this can damage your hair and make it greasy. And last but not least: after using argan oil on your skin, nails or hair do not forget to wash all the residue off with clean water, because if you don't do so the smell might remain for days.
2) Skin Moisturizer
This oil is great for active people who do not have time or the opportunity to apply a regular moisturizer every day. Therefore, argan oil can be used as a substitute for body lotion, especially after showering or during the summertime.
3) Treats Skin Wounds And Acne
Argan oil is known as an anti-inflammatory substance that has anti-bacterial effects that heal skin wounds and pimples. (This is why it can be used to treat acne and other similar diseases).
4) Lip Balm
During the cold winter months, our lips get dry and cracked and sometimes develop painful cracks around them. Using argan oil as a lip balm will not only improve their look but also provide a good moisturization that softens and prevents cracking.
5) Moisturizing Body Lotion And Shampoo
The same effect as in the previous case can be achieved by using argan oil on your skin, but this time it will be specifically formulated to treat different diseases of the skin caused by dryness.
6) Sunscreen
Because it contains Vitamin E which is important for healthy cells, our skin will thank you for using argan oil as a sunscreen.
7) Aromatherapy
Argan oil contains the fragrance of almonds and it is used in the cosmetic and beauty industry as a natural ingredient or as a base for therapeutic products.
8) Nail Care
It can be mixed with polish (see how to use argan oil on nails above) or mixed with regular nail polish and applied on your nails after putting it on for a couple of days.
You may like this also:
DIY Argan Oil Recipes For Nail Care: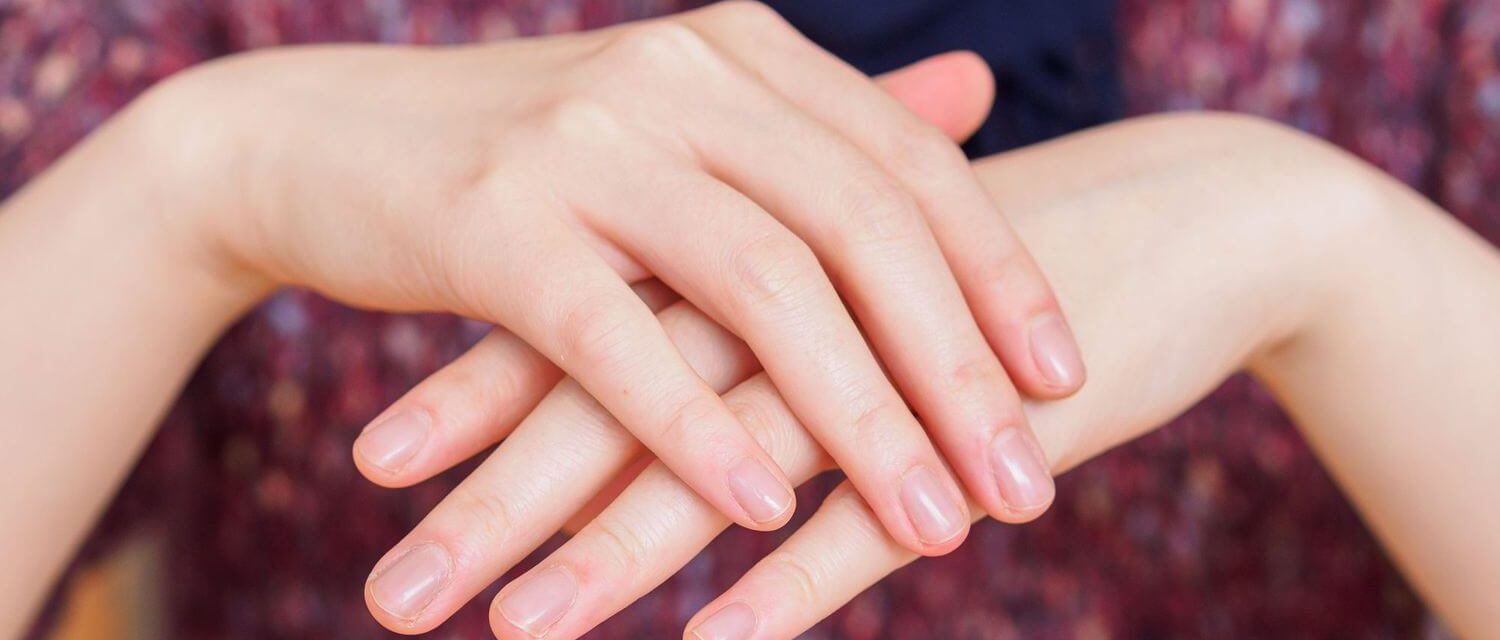 Recipe 1: Moisturization For Nails
Ingredients:
5 drops of argan oil
5 drops of lavender oil
10 drops of jojoba oil
Procedure:
Mix argan oil with rosemary, juniper, or tea tree essential oil, 1 tablespoon of honey, and 1 tablespoon of lemon juice.
Apply the mixture on your hands and nails before going to bed and leave it for another 4-5 hours before washing it off.
After a week you can notice a very nice change in your skin condition!
Recipe 2: Oil Mix For The Manicure
Ingredients:
Procedure:
Mix all the oils mentioned in a bottle and store them in a cool place.
Recipe 3: Oil To Make Nails Grow Faster
Ingredients:
Procedure:
Mix everything in a bowl.
Apply on your nails every day before going to bed for a month or two.
FAQs
1. How long to keep argan oil on your nails?
Just leave the argan oil on your nails, no matter if they are polished or not. The oil is water soluble, so it will be absorbed by your skin and nails within a few minutes.
2. How to remove excess argan oil?
If you only applied regular nail polish and put a few drops of argan oil in it you will not be able to remove all of them from your nail surface. First, you need to soften the argan oil by soaking cotton pads in it. Then gently rub the excess oil off using a nail file and then rinse your hands with clean water.