Are you bored with your perfume or find them uninteresting? Why not consider creating your perfume this time, yes you are right there are various fragrance oils for Perfume Making available in the market from which you can create personal as well as luxurious as per your style and taste. As well, these naturally infused fragrance oils are more potent than perfumes with artificial bases. So, why wait? Let's dive more and get to know more about the best fragrance oils for Perfume Making which can serve and fit our modern preferences and can also be used to create a pleasant-smelling environment.
What Are Fragrance Oils?
Fragrance oils, which are also referred to as aroma oils, aromatic oils, and flavor oils, are mixtures of synthetic scent compounds or pure essential oils that have been diluted with a carrier substance such as propylene glycol, vegetable oil, or mineral oil. They contribute significantly to a luxurious feeling and offer an alluring and alluring perfume. They are produced with non-toxic materials of the highest caliber, making them superior skin-safe solutions. These fragrance oils have been designed to work best when used to make a variety of goods, including candles, soaps, room sprays, skin and hair care products, in-home scent diffusers, perfume, and more.
You may also like:
Talking about, using fragrance oils for Perfume Making, They can offer a protracted freshness and are utilized in deodorants and perfumes. Due to their non-volatile nature, they last a lot longer than essential oils. As a result, these aromatic oils can be a terrific alternative if you want to create your custom fragrance. With the top 10 fragrance oils for perfume making, let's learn more.
List Of Top 10 Fragrance Oils For Perfume Making
If you are planning to make your perfume, we believe these top 10 fragrance oils can be really helpful in determining your style. There is something for everyone from musky, and warm to the floral aroma, we have covered every fragrance oil. Understand and choose which suits you the best.
● Hickory & Suede Fragrance Oil
One of the best fragrance oils for perfume making, especially for men's smell, is Hickory and Suede. The scent of Hickory & Suede Fragrance Oil is renowned for being warm, inviting, and musky. Bergamot, leather, lavender, geranium, cypress, and sandalwood are among its notes. Suede, musk with spices, and tobacco flavors dominate the finish. With a hickory fire in the background and you riding a horse in a leather saddle, this manly scent will transport you there. Your senses will undoubtedly be satisfied, and it will hydrate even the driest skin. This oil, which has a seductive smell, gives a unique and interesting touch to products like shaving soap, beard oil, lotion, and more.
● Vanilla Oak Fragrance Oil
One of our finest scents, Vanilla Oak Fragrance Oil has a creamy, fresh aroma. It possesses the depth of musk and wood, as well as the sweetness of vanilla. Sandalwood, Vanilla, Raspberry, and Patchouli work together to create a rich, creamy smell from the beginning. In the beginning, it has the comforting softness of Vanilla and Sandalwood, and as the perfume develops, spicy notes of cinnamon and cloves enter your senses. It also leaves a delightful trail behind it. It has a pleasant and magnificent perfume that is safe to breathe, with notes of warm conifers and sweet vanilla. You'll stay rested and energized all day long. It is a top-notch, entirely pure fragrance oil.
● Tuscan Leather Fragrance Oil
Consider Tuscan Leather Fragrance Oil if you want a scent that is best for the office or that has that classic, manly scent. It has a distinct, smoky scent with hints of zest. With Lemon and Mandarin heart notes to keep it lively and fresh, it is a pure aroma. Additionally, the foundation contains potent amounts of the traditional scents of Frankincense and Patchouli. It begins with a strong leather perfume that fades into undertones of lemony freshness before leaving you with a warm, all-encompassing aroma. It is a singular, finely scented fragrance oil that could make you feel mildly relaxed and more altered, making it ideal for the morning.
● Tobacco Vanilla Fragrance Oil
Tobacco Vanilla Fragrance Oil with creamy and strong notes is the vintage and opulent scent that is modeled after the well-known Tom Ford hallmark scents, all of which feature the rawness of tobacco leaves and the sweetness of soft vanilla towards the finish. It will engulf your senses with a singular blend of spicy tobacco and subtle vanillic overtones. With this fragrance oil, you get a deep, rich feeling that is unparalleled. This scent's strength is slightly enhanced by the vanilla's sweetness. Making it one of the best fragrance oils for perfume making, especially for men's cologne.
● CN5 Fragrance Oil
One of the most well-known, sophisticated, and elegant fragrance oils are CN5, which was modeled after the success-related Chanel No. 5 Fragrance Oil. Ylang-Ylang, Neroli, Aldehydes, Vetiver, Vanilla, and more notes are included. It has a delicate, sweet lilac scent that will encourage peaceful thoughts and lessen any unpleasant or stressful odors. It contributes to setting the ideal mood for any event, whether it's a housewarming party or a romantic evening. These products become more attractive and opulent as a result of it. Because it won't be overpowering, its floral undertones and dry, powdery undertones pair well with personal-use items. The CN5 perfume oil is a seductive aroma with a sweet undertone that instantly relaxes your body and mind.
● Forest Oud & Balsam Fragrance Oil
Try the Forest Oud & Balsam Fragrance Oil if you want the blessing of nature and that woodsy, earthy aroma all about. It is a fragrant oil that is rich, woodsy, and fresh. To create an exceptionally fresh perfume that is simple to wear on its own, this fragrant blend uses traditional wood-inspired components including cedarwood, cypriol, sandalwood, and patchouli as its foundation. Its seductive and vivifying aroma brings life to the area, awakening your senses and uplifting your mood.
You may like this also:
This fragrance oil has a long-lasting, rich, and complex perfume that will delight your sense of smell and keep you smelling great all day.
● Coco Chanel Fragrance Oil
The legendary Coco Chanel Eau De Parfum scent served as the inspiration for the Coco Chanel Type Fragrance Oil. It is one of the most well-known perfumes and is equally as powerful, flowery, warm, and bold as its model. Warm amber and floral notes make up the top notes of this fragrance, which is completed by the middle notes of sandalwood, cedarwood, and musk. Such goods have a rich, royal sensation as well as a more opulent, relaxing, and exotic perfume that is known to encourage provocative, sensual feelings, also known as romantic feelings. The warm, floral, and highly appealing aroma of Coco Chanel Type makes it a suitable addition to products of all kinds. Every event is appropriate for its velvety and luxurious aroma.
● Shave & Haircut Fragrance Oil
Shave & Haircut Fragrance Oil is one of the most well-liked manly fragrances and one of the best fragrance oils for perfume manufacturing. To create the ideal representation of this vintage aroma, a rich Cedarwood perfume is combined at the base. It can be used in the morning to set the mood for work while getting ready for the day. It appeals to the senses and draws customers because it is so pleasant and nostalgic. It is one of the most sophisticated and premium fragrance oils available. Try it in your morning routine to feel more energetic and alert.
● Jasmine Fragrance Oil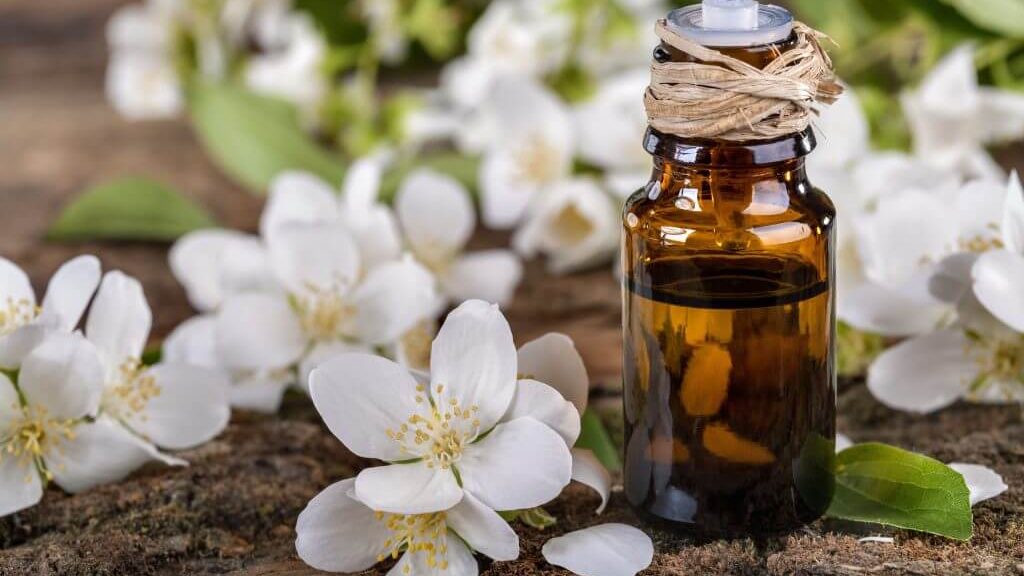 Jasmine Fragrance Oil is a well-known perfume that has been around for a very long time with classic characteristics, especially in India. Muguet Ozone, fragrant apple, and touches of sour grape are present in the top notes. Of course, Jasmine is the star of the show in the heart notes, along with Rose and Lilac. Musky undertones and woody notes in the base round out this fragrance. It will enchant your senses and transport you immediately to the Jasmine garden. Its seductive and energizing aroma gives the area new energy. Thanks to the delicately blended rose and jasmine notes, it's also one of the greatest smells for those of you who enjoy pure floral scents or aromas that are simple to layer. One of the greatest scents to have in your house is this one.
● Arabian Wood Fragrance Oil
From the list of the best fragrance oils for perfume making, choose Arabian Wood Fragrance Oil if you want to feel like royalty or if you are King's Courtroom from bygone days. It smells rich, fresh, and mossy, with hints of cedarwood and agar. It has something to do with the Royal Sheikhs and the scent of mystique. It reminds you of royal fairy tales, which help to relax you and quiet your thoughts.
Things To Keep In Mind Before Using Fragrance Oils
1. Check to see if the oils are Vegan, Cruelty-Free, and Peta Certified.
2. Because fragrance oils are concentrated, they should be applied to the skin diluted to prevent allergic responses.
3. IFRA-certified fragrance oils are the highest caliber scents on the market, so always look for them.
4. They should not include any phthalates, SLS, or parabens and should be skin-friendly.
Takeaways
Creating your personalized perfume is not difficult, it is empowering to know what is your taste and what suits your body and mind the best. We have combined all the best aromas from which you can choose the best fragrance oils for perfume making. Try and experiment with what suits you and your personality the best: fresh floral, woody, or warm. It's time to try and create your luxurious perfume and fill your environment the way you desire.
FAQs
1. Are fragrance oils suitable for manufacturing perfume?
In addition to being used as one of many different fragrances in a complex perfume, fragrance oils can also be blended with a carrier oil and applied straight to the skin as a perfume. Many of these oils, like jasmine and frangipani, are elegant enough to be worn by themselves.
2. Where can I get the best fragrance oils from?
The best premium fragrance oils are available at wholesale pricing from Moksha Lifestyle. Their fragrances are 20% stronger and more concentrated than those found in stores generally. In terms of combination and accessibility, their aromas are unique and exotic.
You can visit their online store at https://shop.mokshalifestyle.com/ or follow us on Instagram at @mokshalifestyle for daily updates.