If your cleaning products smell dead or annoying, bring them lightly by infusing them with fragrance oils. Yes, you can design your cleaning aroma, by using these fragrance oils and make your home smell the way you wish or dreamt of. We have covered everything in the list of best fragrance oil for cleaning products: fresh, minty, fruity, or maybe floral. They are affordable, adaptable, and great for aromatherapy and personal care. By reading this blog, you can learn more about these fragrance oils for cleaning, and filling your house with a sense of luxury and tranquility.
What Are Fragrance Oils?
To mimic the scents present in nature or that which people prefer, fragrance oils are man-made oils created by mixing natural and synthetic elements. High-quality scent oils are a safe alternative for everyone to use because they are non-toxic and non-irritating. The ideal method to do this is to utilize high-quality fragrance oils when making a variety of products, such as candles, soaps, room sprays, skin and hair care formulae, cleaning agents, in-home smell diffusers, etc. Because they have skin-safe solvents, they last longer than actual essential oils. But, make sure to read the descriptions and select the best which can give you the best-desired aroma which you are desiring for.
You may like this also:
List Of Top Fragrance Oils For Cleaning Products
It's really fun and satisfying to surround yourself with the aroma or fragrance which you love. It can be floral, earthy, woody, that coffee bean aroma, or any which you love, it can be achieved by these aromatic oils. Imagine, including them in your cleaning products, doesn't sound perishing. Therefore, we have included the list of best fragrance oils for cleaning, in this section which is just perfect for everyone's taste and preference. So, select which suits you the best and coexists with your body's natural scent.
● Ocean Breeze Fragrance Oil
Choose Ocean Breeze Fragrance Oil for Cleaning if you enjoy spending time at the beach and believe that the ideal day is spent sitting on the sand with the ocean in your sights. Water lily heart notes increase the calm, aquatic perfume that is present in it. It is a smell that works for both men and women and encourages a cool, fresh environment while also calming, soothing, and relaxing your mind and spirit. Just by making your house smell nice all over, its calm and energizing scent will uplift your mood.
● Citrus Mist Fragrance Oil
Citrus Mist Fragrance Oil has double exposure of freshness with Citrusy tones, it has zesty, citrusy delight. This summary, a cool and fresh aroma will help in keeping your house clean by clearing out any bad odor. It will make the surroundings but it also helps in easily lightening any heaviness. It is agreeable to the senses, making any stressful environment filled with positivity and a relaxed atmosphere. This aromatic scent will blend best in a warmer, brighter climate because it will offer the area a feeling of calm, fresh air. This is among the versatile fragrance oils for cleaning.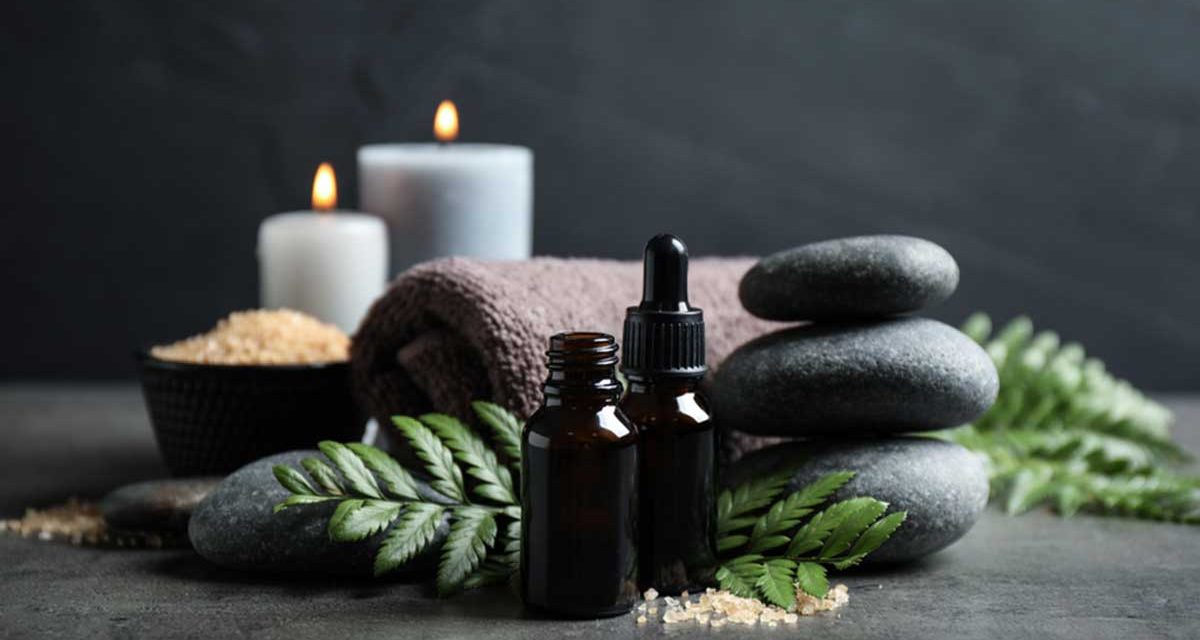 ● Baby Powder Fragrance Oil
Do you know anyone who adores the scent of baby powder or wishes to keep the happy memories you have of your parents? You can accomplish it with the aid of this dry, airy-fresh, and floral fragrant fragrance oil. Baby Powder Fragrance Oil was created specifically to evoke happy childhood memories. With top notes of Clean Ozone, Lily, and Citrus, it truly smells like baby powder. A blend of lilies and roses follows these, and it closes on a woodsy tone. It's a lovely scent that brings back memories of our earlier times by encouraging comfort and serenity. Keep those memories in mind and use this baby powder oil to create a cozy atmosphere in your house.
● Sun And Sand Fragrance Oil
An entire beach is contained in a bottle of Sun And Sand Fragrance Oil. It has an energizing perfume that makes you want to spend a sunny day at the beach. This aroma is made delightful and novel by its zesty, fresh scent. It has a combination of notes that somewhat resemble the aridity of the sun and sand, including ozone, amber, musk, and powder. Its ability to transport you to the beaches of the Maldives when you're sitting in your living room makes this aromatic oil a popular choice for cleaning products.
● Clean Cotton Fragrance Oil
To get a sense of what Clean Cotton Fragrance Oil delivers, just picture folding a tonne of laundry. You can smell the fresh linen, jasmine, dry powder, and all the freshness in the room. It is much more than the smell of freshly laundered clothes; it may transport you back in time and completely seduce your senses. You can add a few drops of Clean Cotton fragrance oil to your cleaning products to slip into a more cozy and familiar environment. It will make the environment very peaceful and comforting, perfect for those days when you don't want anything fancy.
● Green Tea Fragrance Oil
Yes, Green Tea Fragrance Oil enhanced with fresh, green, and herbal notes can help maintain a clean and healthy environment in your house. With only a sniff, this one-note scent awakens your spirit and mind. It will give your cleaning products a revitalizing, therapeutic, and natural perfume that fills your house with a powerful yet energizing aroma. The scent of green tea is so calming and calming; it will make you feel light, natural, and incredibly refreshing.
● Yuzu Cybilla Fragrance Oil
One of the most premium fragrance oils is Yuzu Cybilla, which has a fresh, lively, and zesty aroma that enlivens everyone's spirit when combined with cleaning solutions. It is enhanced with top notes of bergamot, oakmoss, ruby red grapefruit, lemon satsuma, Mandarin, and tangerine, making it extremely aromatic and revitalizing to the senses. A rich and enduring aroma is guaranteed by its high concentration. It is a pleasant scent to begin your morning or a weekend with the missing boys. Now that you can envision it throughout your house, it must be amazing. You will feel your best thanks to its intensely fragrant scent with a tangy and fruity mood.
● Lemon Verbena Fragrance Oil
Clean and fresh, with floral and green overtones, Lemon Verbena Yankee Fragrance Oil has a pleasant perfume. It has a potent aroma that changes over time and becomes better. Top notes from the citrus family, including bergamot, lemon, and orange, may be found in this exotic fragrance. heart notes of rose and lemongrass, as well as revitalizing verbena blossoms. Finally, the most alluring and energizing base notes of Musk and Wood complete this scent. It is appropriate for both an extended period of relaxation and a sizable home party. Want to make your house feel fresh and clean before guests arrive, try Lemon Verbena Yankee Fragrance Oil.
● Northern Pines Fragrance Oil
An authentic scent that will transport you on a walk through the countryside is the deep, earthy, woodsy aroma of Northern Pines Fragrance Oil. Its peaceful and calming scent helps you feel closer to nature. You'll have the impression that you're walking through a magical rainforest right out of a fairy tale. With this, you may also get rid of any unpleasant odors and give your house a more natural, fresh scent. It can be used to make perfumes that are both deep and musky and are suitable for all genders. This scent works well both on its own and when combined with other scents like vanilla, citrus freshness, musk, etc. Therefore, those who enjoy nature should use this best fragrance oil for cleaning products.
● Fresh Bamboo Fragrance Oil
The most luxurious and exotic fragrance oil is Fresh Bamboo Fragrance Oil. It may transport you to a humid rainforest with crisp jungle leaves thanks to its cleanliness, freshness, greenness, and spice. This fragrance oil has the same scent as that, which is that of jasmine petals, crisp aloe, and wild bamboo stalks. When combined with your cleaning supplies, it will give you the scents of the forest along with those of flowers, leaves, bamboo, etc., bringing about the utmost quiet and tranquility from the inside. Because of this, you may want to think about wearing this fragrant smell when you wish to feel meditative or liberated from within.
Things To Keep In Mind Before Using Fragrance Oil For Cleaning Products
1. Make sure the oils are Peta Certified, Vegan, and Cruelty-Free.
2. Because fragrance oils are concentrated, they should be applied to dilute skin to prevent allergic responses.
3. IFRA-certified fragrance oils are the highest quality scents on the market, so always look for them.
4. They should not include any phthalates, SLS, or parabens and should be skin-friendly.
Takeaways
Using Fragrance oil is the perfect way to create the surrounding desire yourself. Imagine sitting in a coffee shop, and how it feels. That's how magical these fragrance oils are. You can keep your home chemical and toxin free by using these best Fragrance oils for Cleaning Products and make your home smell fresh and exotic. It's time to try investing in fragrance oils for cleaning your home and recreating space the way you want and always desire. You can get the best quality fragrance oils from Moksha Lifestyle.
You may also like:
You can visit their online store at https://shop.mokshalifestyle.com or follow us on Instagram at @mokshalifestyle for daily updates.
FAQs
1. Can you put essential oils in cleaning products?
All essential oils with a pleasant smell can be added to laundry or cleaning products. However, it's up to you to choose the essential oil that works best for you. Lemon essential oil is a suitable ingredient for natural homemade cleaning products. It has a citrusy smell and also makes your home smell good.
2. Do fragrance oils endure a long time?
They are non-volatile and typically last longer than essential oils, which is one of their key advantages.