Essential oils are creating history these days. But, what if we tell you that essential oils to tighten skin are great for your skin? Yes, we know you might be thinking about how essential oils will benefit your skin especially to tighten it. Well, we have all the best essential oils to tighten the skin naturally.
You may also like:
Consider Using These Effective And Natural Essential Oils For Skin-Tightening To See Visible Results.
1. Jasmine Essential Oil
If skin tightening is your concern, look for jasmine essential oil. Whenever it pertains to skincare, jasmine essential oil is indeed a good starting point. Jasmine oil not only aids to strengthen collagen production and skin elasticity, yet it also aids in the removal of scar tissue and sagging skin. This essential oil has additionally been linked to the creation of both blood vessels and tissue.
Jasmine oil is already so impactful on the skin since it promotes the flow of blood, which also allows for cell function and the production of connective tissue, which enhances skin suppleness.
2. Lemon Essential Oil
Citrus essential oils are a great way to kick start your day whether it is related to skincare or healthcare issues. As per research, lemon essential oil could help maintain the damaging consequences of oxidative stress and sun exposure, both of which cause the appearance of fine lines, wrinkles, dull spots, and loose skin.
Lemon's high amount of Vitamin C offers beneficial and amazing protection from oxidative stress and antioxidant prevention for the skin. Often these promotional beauty products contain vitamin C, which is used to spruce up skin complexion and reduce signs of aging such as wrinkles, saggy skin, fine lines, and pores.
3. Lavender Essential Oil
Because of its comforting and antimicrobial activities, the lavender essential oil has been one of the great skin savers. This will combat any intelligence spies trying desperately to damage your epidermis. Now you might be thinking how can aromatherapy oils aid in skin elasticity restoration?
Well, lavender essential oil promotes skin-repairing surroundings and aids in the improvement of your natural skin shield and well-being. It is therefore regarded as one of the finest plant oils for skin rejuvenation and tight skin!
Aside from all these effects on the skin, the lavender essential oil is excellent for reducing stress and sleep promotion, especially when they're used in aromatherapy.
If we have stirred up your interest, try Moksha Lifestyle Lavender Essential Oil. It is just an excellent choice owing to its sheer distillation process and sustainably harvested flavors.
4. Geranium Essential Oil
Geranium essential oil, being one of the finest and ideal plant oils for skin rejuvenation and tightening, straightforwardly repairs or replaces elastin in your epidermis, allowing them to maintain its restrictive firmness and structure over the period. Also, it aids in the smoothing of age spots on the body, such as saggy skin or fine lines caused by aging. This candy-colored bloom has a distinguishable fragrance and so many skin-beneficial characteristics. This super duper hydrating and nourishing essential oil will assist your cells to grow more proficiently, providing them with everything that they require to stay young and beautiful, and healthy for long durations. Geranium oil is indeed believed to aid with anxiousness, strain, and tiredness, each of which may cause noticeable skin problems
5. Sandalwood Essential Oil
Sandalwood has antimicrobial, antioxidant, and anti-inflammatory properties, making it a permanent fixture in Ayurveda & Medicinal health practices. This skin-benefitting oil combats free radical damage, reduces oxidative stress, as well as keeps your complexion looking youthful, vibrant, and healthy.
Even though sandalwood essential oil is now mostly associated with aromatherapy, it might also be favorable to epidermis cell function and revitalization. The reparative and soothing power of this essential oil can indeed be credited to water content, which also reinforces collagen production.
You may also like:
It might also assist in minimizing skin inflammation, resulting in a more conducive atmosphere for skin healing. This replenishing and rejuvenating attribute of sandalwood oil keep the skin nourished and fresh.
6. Frankincense Essential Oil
Frankincense essential oil has been employed in Ayurvedic medicine for thousands of years and continues to be employed as a herbal treatment for inflammation, skin rejuvenation, and other ailments. According to studies, frankincense oil has powerful anti-inflammatory and antibacterial qualities, making it necessary for glowing skin.
This essential oil seems to be doing a lot better for the skin, including restoring the skin's dead cells, which are a major cause of severe skin aging. It's also a natural oil that has previously been used to treat acute gridlock, resulting in enhanced blood circulation and skin tissue health. Given its potential benefits on fine lines and wrinkles all around eye sockets, frankincense essential oil has emerged as a popular option for skin rejuvenation and skin tightening.
DIY Essential Oil Recipes For Skin Tightening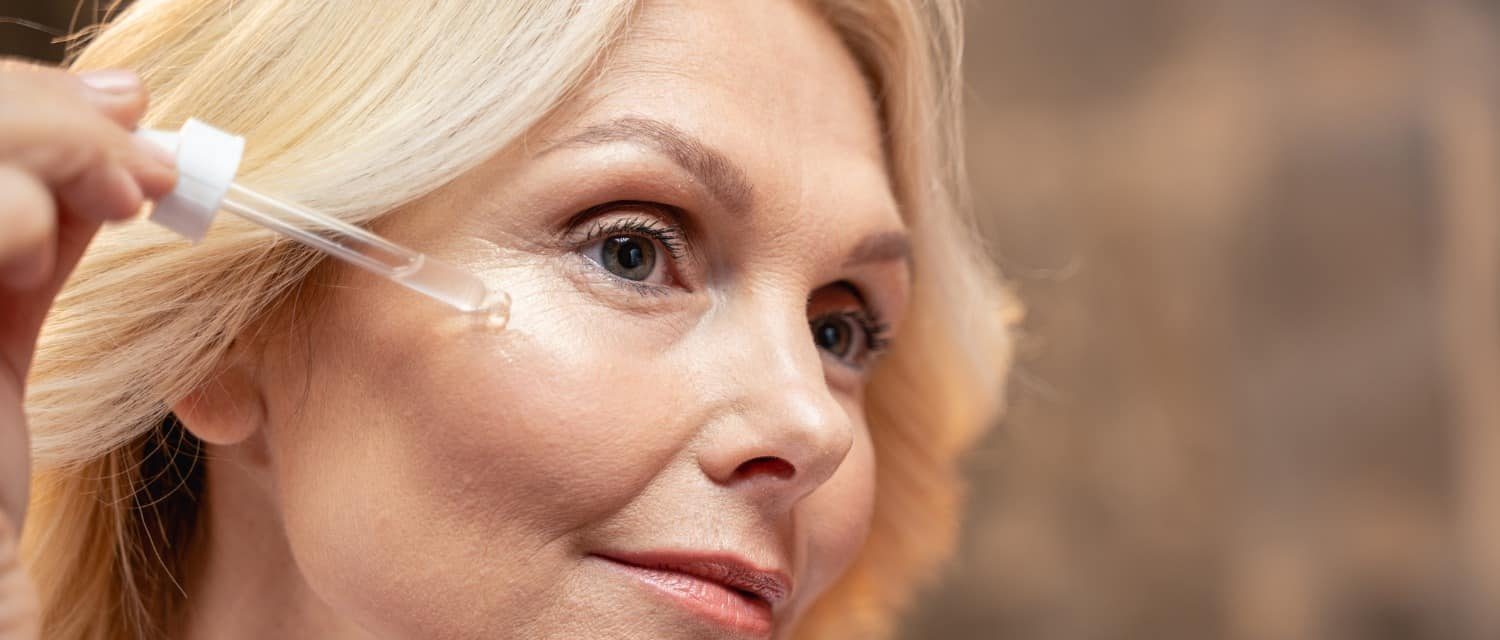 Recipe 1 – Skin-Tightening Oil
Ingredients:
Method:
Takeaway
Aging is an inevitable part of life, regardless of how much we truly hate it. Our epidermis, which was previously solid and rigid, is now wrinkled and also has dropped its suppleness. It is only natural to want to look much younger for a longer time frame. However, the wish for younger, tightened skin could be only a drop apart. Countless folks are trying to find an answer to aging skin, and many prefer a rather more straightforward and holistic approach to care for their skin. Essential oils are excellent for individuals who are looking to firm up their epidermis. Essential oils to tighten the skin naturally from Moksha Lifestyle are a great pick for all your skincare issues. To check more about pure essential oils in India, visit mokshalifestyle.com.