Are you wondering about the ways to cover those cuts and wounds after your minor accident? Well, we know it's a tough choice to apply Dettol or other strong liquid on those cuts or wounds. But, fret not as Moksha serves you with an amazing solution. Yes, you heard it right. Essential Oils for cuts and wounds are your forever partner if you are prone to frequent cuts and wounds.
You may also like:
We've all had slight to massive cuts and bruises at a certain moment in our lives. Rather than resorting to antiseptics or liquor, we can start making our remedies at home using organically produced essential oils that are similarly efficacious in the aftermath of an accident. Furthermore, all of those are natural and harmless to use on children's scratches and cutbacks. Now that you know the best remedy for your uninvited cuts and wounds, let's quickly find out some amazing benefits of essential oils and thereafter the best essential oils for cuts and wounds.
Benefits Of Essential Oils For Cuts And Wounds
Aggravates Healing Process
While many of you might think that essential oils will sting your infected area, let us tell you that it is a great pick to induce healing. Essential oils aids and reduce bleeding, and pain and take the healing process to another level. So, next time when you prick due to the application of essential oils on cuts, remember that it s a healing process going on faster than ever.
Almost everyone knows that natural essential oils are packed with antiseptic properties which are beneficial for you. So, when you get a random cut or a wound is on its way to your skin, make sure you apply a blend of essential oils mixed with a carrier oil for amazing benefits.
The infected area of your skin usually gets irritated over time when it is prone to air and environmental factors. But, thanks to essential oils for cuts and wounds they help to soothe the infected area well. It calms down the irritation and keeps itchiness at bay.
The wonders of essential oils are truly amazing. Well, we found that essential oils for cuts and wounds are very helpful in case of redness. Yes, it reduces redness and scratches over time. So, next time when you get random scratches and redness due to wound scraping then we recommend you rely on the best essential oils for cuts and wounds.
Best Essential Oils For Cuts And Wounds
1. Lavender Essential Oil
For deep wounds and intense cuts on your epidermis, you need lavender essential oil handy in your space. It is considered one of the top essential oils for almost all skincare concerns. Lavender essential oil is packed with calming properties that reduce stinging sensation and pain. It is a gentle oil that is worth each penny as it is a multipurpose oil.
2. Rosemary Essential Oil
Rosemary possesses many of the same medicinal qualities as lavender and is excellent for treating deep scars and open wounds. Rosemary oil is indeed beneficial for injury issues such as scratches and bruises which cause bleeding profusely as well as abrasions and cutbacks as it relieves muscle soreness and encourages healthy blood flow. Two very different rosemary and lavender essential oils could be applied directly to the body without the addition of massage oil. However, one must always do a patch test before applying essential oils directly to the skin.
3. Tea Tree Oil
Tea tree oil also serves as a good starting point when it comes to protecting an infected sore. Its disinfectant, antibacterial, and antiviral attributes reduce the possibility of virus and bacterial growth in your gash. Tea tree oil kills microbial contamination that, if not addressed, can induce unsightly bacterial infection in your cut.
It might also assist in alleviating the itchy skin, scorching, and rashes that often accompany injuries and gashes. Tea tree is among those all-around potent plant oils that already has received a lot of attention in innovative medical and wellness groups. Tea Tree Oil should be applied to your scars to prevent contamination. It aids in the formation of a boundary that keeps bacteria and viral aggressors from entering the blood system.
4. Frankincense Essential Oil
It is finally time for another best-seller essential oil for cuts and wounds. Guys, frankincense essential oil from Moksha Lifestyle is a clear winner when it comes to reducing stinging, pain, and bleeding from cuts and wounds. The therapeutic properties of frankincense essential oil are well established. It contains numerous aspects that aid in the blood clotting and healing process. It aids in tissue and cell restoration due to its cicatrisant characteristics. Make sure to not use it on open wounds and the flesh of your skin. Instead, apply it directly to the cuts after they have healed completely.
5. Peppermint Essential Oil
Peppermint essential oils have antibacterial and antispasmodic properties. As a result, it aids in relieving pain. It relieves discomfort from scrapes and scratches. Furthermore, it shields injury from bacteria as well as other organisms. So, get your hands on peppermint essential oils to cure wounds from their roots and reduce the scarring as well.
How To Use Essential Oils For Cuts And Wounds?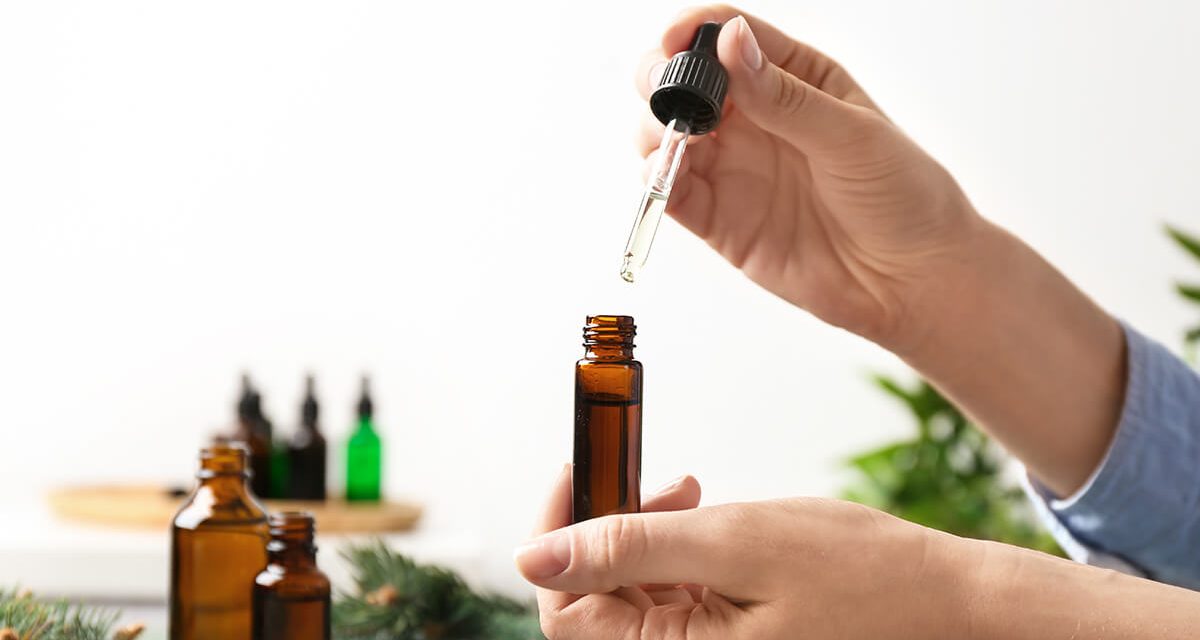 Recipe 1 – Calming Roll-On Blend
Ingredients:
Method:
In a bowl, combine coconut oil along with both essential oils.
You can also take any other carrier oil of your choice for that matter.
Now give everything a good mix and add it to your roll-on bottle.
Make sure to shake it well before applying it on cuts and wounds.
Now use it as your savior for uncertain situations.
Takeaway
These 5 oils are effective in treating wounds and abrasions; but even so, if using home remedies and natural essential oils for their healing powers, you must use 100% pure oil derived from the plants. Some natural oils are simply perfume oils that imitate essential oils by combining artificial ingredients and carrier oils. When applied directly, these don't have any authentic medicinal qualities and therefore can truly cause skin irritation.
You may also like:
So, next time when you look for pure essential oils in India head to mokshalifestyle.com.