Vaginal itchiness is very prominent these days. The weather, eating patterns, and lifestyle habits lead to constant vaginal itchiness and dryness around the vaginal area. Nowadays, it is one of the most common topics among women. It makes you feel stressed at times and might also hamper your intimate health.
You may also like:
As you all know that vaginal itching can be due to many reasons and some of which are mentioned below:
Redness around the area due to using the wrong products
Itchiness due to friction between the thighs
Wearing tight-fitted clothes
So these were some of the main reasons for vaginal itching and how it happens and is triggered in a woman's body. But fret not as we have some of the best solutions to cure itchiness around your vaginal area. The natural remedy includes essential oils for vaginal itching which are icing on the cake as they help to treat the situation way better than medications and ointments. Essential oils for vaginal itching and irritation are packed with mind-boggling properties that reduce the inflammation around the area and tackle the redness while soothing the portion. However, one has to make sure that they are not allergic to any fragrance or essential oil in particular before using them for vaginal itching.
Best Essential Oils For Vaginal Itching
The best essential oils for vaginal itching eliminate the bacteria around your vagina which might be induced because of improper cleaning and odour. It is time to find out the best essential oils for vaginal itching and use them moderately to get amazing benefits.
1. Tea Tree Essential Oil
If there is one essential oil that we have to recommend you for your entire life then it is none other than tea tree essential oil. Tea tree essential oil is loaded with anti-inflammatory, antibacterial, and antiseptic properties that help to treat vaginal itching and also reduce bacterial infection. Not only this, but tea tree essential oil also cleans out your entire area without itching or inflammation. Well, that is truly not enough because studies have revealed that tea tree essential oil is one of the most prominent and well-known treatments for vaginal itching in some parts of the country and is also used to treat Trichomonas and candida albicans. These are some of the infections that cause severe itching around the vaginal area and tea tree essential oil helps to calm it peacefully. Tea tree oil has antibiotic properties that prevent the growth of bacteria and microbial infection around the area and also keeps the portion nourished and moisturized.
2. Cinnamon Essential Oil
How about using cinnamon essential oil to treat vaginal infection and the bad odor that comes with it? As you all know that cinnamon has been used for ages to treat various skin conditions and medical health conditions because of its mind-blowing properties. Cinnamon essential oil is extracted from the bark of cinnamon trees and is said to provide the ultimate nourishment and prevent the growth of bacterial infection. One of the best essential oils for vaginal itching and irritation has anti-inflammatory, anti-microbial, and antiseptic properties that tackle pain and provokes circulation around your vaginal area. If you are feeling a burning sensation around a very sensitive area or have itchiness for a very long time then definitely try cinnamon essential oil for vaginal itching as it soothes inflammation and irritation.
However, always make sure to dilute cinnamon essential oil before using it around your vaginal area as using it single-handedly might affect your skin adversely. A study published in 2014 revealed that cinnamon essential oil can actually restrict the fungal infection around your vaginal area and might also moisturize it well.
3. Oregano Essential Oil
You might have heard of using oregano essential oils for athletes' feet and oregano essential oil to treat ear mites in dogs. But have you ever noticed that you can use oregano essential oil to treat vaginal itching and inflammation? Well, this is true because oregano essential oil has anti-inflammatory, antibacterial, and antifungal properties that alleviate the pain in that area and reduces itching and discomfort. Oregano Essential oil has amazing properties to reduce inflammation and itching that is induced by infections in the vaginal area. Some recent studies have revealed that oregano essential oil is a perfect choice for people suffering from bacterial and fungi infection around the vagina and it effectively combats the bacterial infection. Oregano Essential oil is a very potent one and therefore it is very important to dilute it with a carrier oil or water before applying it on your skin directly. Using oregano oil directly on the skin may cause serious rashes and irritation which might lead to a burning sensation around the sensitive area of your skin.
4. Peppermint Essential Oil
There is no better way to cool down your vaginal area and the itching is around it with the help of peppermint essential oil. Peppermint Essential oil is like an all-rounder which you need in your vanity to organize your skin care concerns along with your intimate concerns. Peppermint Essential oil is known for its cooling properties and due to that it soothes the inflammation around your vaginal area and helps to relieve itchiness and irritation. Some studies have shreds of evidence about how peppermint essential oil can help with the problem of candida and its growth in your skin. Peppermint Essential oil acts as a strong disinfectant that combats the dryness in the vaginal area and boosts the blood circulation around your genitals keeping it moisturized and soft for a long time.
5. Lavender Essential Oil
Nothing beats the power of lavender Essential oil for irritation in the vaginal area as it is a multipurpose oil that works 2 in 1. Yes, you heard it right lavender essential oil works as an antifungal and antibacterial agent for your skin and it also keeps vaginal dryness and itchiness at bay. Lavender Essential oil restricts the growth of yeast and fungi infections around your vaginal area and helps in the best possible treatment. You can start with a massage treatment using lavender Essential oil along with a carrier oil like almond oil or coconut oil to get rid of vaginal infection vaginal dryness vaginal irritation and inflammation in a short time.
How To Use Essential Oils For Vaginal Itching And Irritation?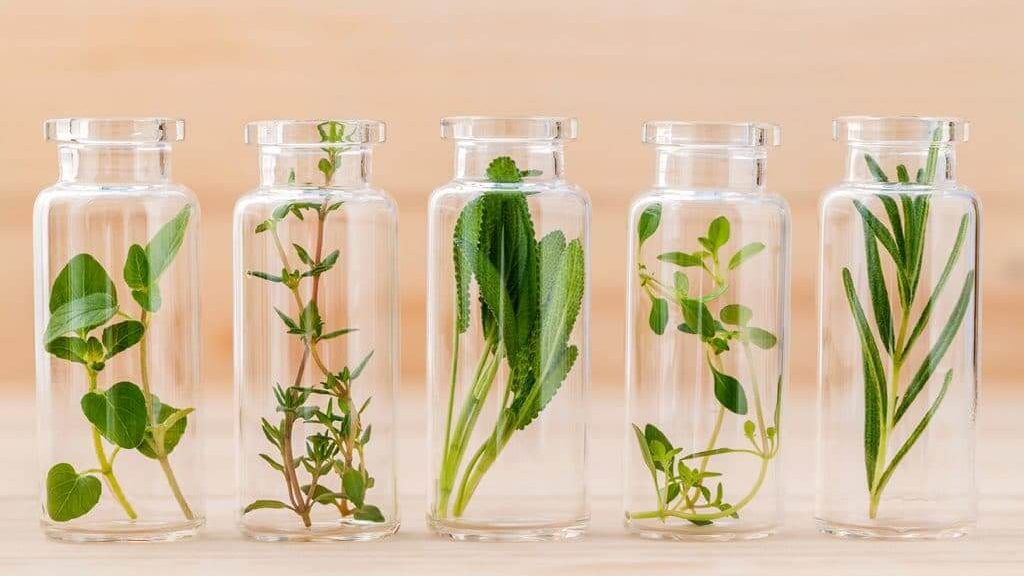 Ingredients:
Method:
In a spray bottle add water.
Now pour in all the essential oils mentioned above in the required quantity in the spray bottle.
Now cover the lid of the bottle and shake it thoroughly.
Spray this mixture around your genitals to soothe irritation and fungal infection.
You may also like:
Takeaway
It's a wrap finally and we believe you found your perfect match for essential oils for vaginal itching and irritation. Well, if you did make sure to buy the best and pure essential oils from Moksha Lifestyle.