Getting sick off late after covid-19 hit you hard? We know that's a feeling that no one appreciates and might make you fatigued and nauseous very often. After the first and second waves of COVID-19, everyone knows how important it is to boost their immune system to fight viral infections and diseases generously. While the pandemic was very tough on most of us, it told people about the importance of a healthy body and life. Talking in the chain we are here to throw some light on immunity power and how you can enhance your immunity power using the best essential oils. The best essential oils for immunity are loaded with opulent properties that strengthen your immunity power and keep body infections at bay.
You may also like:
Being a healthy gentleman/woman is very important these days. Everyone has to manage a lot of things including their work household chores and emotional, physical, and mental well-being as well. The bombardment of the responsibilities of life hit everyone at some point of time in their life. Only then do we realize how important it is to take care of our health and be in shape without affecting our bodies? Keeping all these facts in mind it is important to check out the best essential oils for immunity that work like a charm to increase your capacity and make you a young and lively individual.
Essential oils for immunity support have been in the era for a very long time but many people are still not aware of the beneficial properties that they carry. Essential oils have become one of the best options to check out while you work towards building your immune system and keeping it healthy and stable. Let us quickly go through some of the best essential oils for immunity power and how they work to enhance your physical well-being.
Essential Oils For Immunity Power
1. Lemon Essential Oil
The first on the list is a lemon essential oil which is made with a combination of powerful components that include limonene, terpinene, and pinene. Lemon Essential oil is considered one of the best essential oils for immunity and kids as it has a tangy fragrance that feels calming and helps to improve your immune system profoundly. The antibacterial, antiviral, and anti-inflammatory properties of lemon essential oil make it an ideal choice for people who are looking for two-in-one-purpose essential oils. Lemon Essential Oil works great for your skin as it helps in revealing glowing and radiant skin without much effort and also helps in immunity power. Studies have revealed that lemon essential oil also boosts mode and instantly refreshes your mind leading to mental solace. So now you know why lemon essential oil is considered a top priority for people looking for the best essential oils for immunity support.
2. Rosemary Essential Oil
If you are looking for the most effective and best essential oils for building immunity then you need Rosemary Essential oil in your vanity. One of the most trusted herbal essential oils include Rosemary which has incredible properties to help prevent liver damage. Not only this but Rosemary Essential Oil also helps in liver detox due to its high capacity of antioxidants and chemical compounds. Rosemary oil has amazing qualities that help to balance free radicals which diminishes the damage that your skin can get. You might already know that Rosemary Essential oil has various anti-inflammatory, antibiotic, and antibacterial properties along with some aromatherapy benefits. It reduces stress nervous tension, queasiness, fatigue, and other symptoms of a low immune system. It builds your mental clarity and strengthens your mind while pacifying it to another level. The fragrance of Rosemary Essential oil is very grassy and calming which acts as a perfect stimulant for unbalanced hormones and stress that takes over your body.
3. Eucalyptus Essential Oil
If you are searching for the best essential oils for kids' immunity then you need to have eucalyptus essential oil. Eucalyptus Essential Oil is a powerful one as it has antibacterial and antiviral properties that kick off bacterial infection in your urinary tract and treat other infections. Some research has also proven that eucalyptus Essential oil is an excellent addition to your routine as it also helps to purify the air that you breathe all thanks to its antifungal properties. Once you start using eucalyptus essential oil in a diffuser by diffusing it with other essential oils you will see a visible difference in your body and its physical health. Widely recognized for its pain-alleviating properties eucalyptus essential oil is also a gem as it contains anti-inflammatory and antibacterial properties that work on respiratory conditions of your body.
4. Clove Essential Oil
Are you wondering how this strong and potent essential oil will provide you relief from low immunity power? Clove essential oil helps in enhancing your immunity system and fights against bacteria and fungus that might be emerging in your body internally. The essential oil is loaded with strong antioxidants that are an ideal choice to treat bacterial infections, fungal growth, and other micro and macro-organisms. Apart from all the good things that Clove Essential oil does for immunity, it also helps to assist in the process of digestion and reduces the chances of bloating, acidity, and gas. So, if you are eager to include clove essential oil in your daily routine make sure to not ingest it and use it in a diffuser for relaxing benefits.
5. Oregano Essential Oil
Are you surprised to know that this viral kitchen spice essential oil can also help to boost immunity? Well, oregano essential oil is one of the most effective essential oils for children's immunity. The incredible qualities of oregano essential oil tackle respiratory diseases and infections in your body and also boost your immune system. It has antiviral, antibacterial, and antifungal properties which help to kill bacterial growth in your body and keeps it safe and healthy. A recent study reported that oregano essential oil is jam-packed with antibiotic properties which helps to fight diseases infections and other problems like digestive issues in your body.
How To Use Essential Oils For Immunity?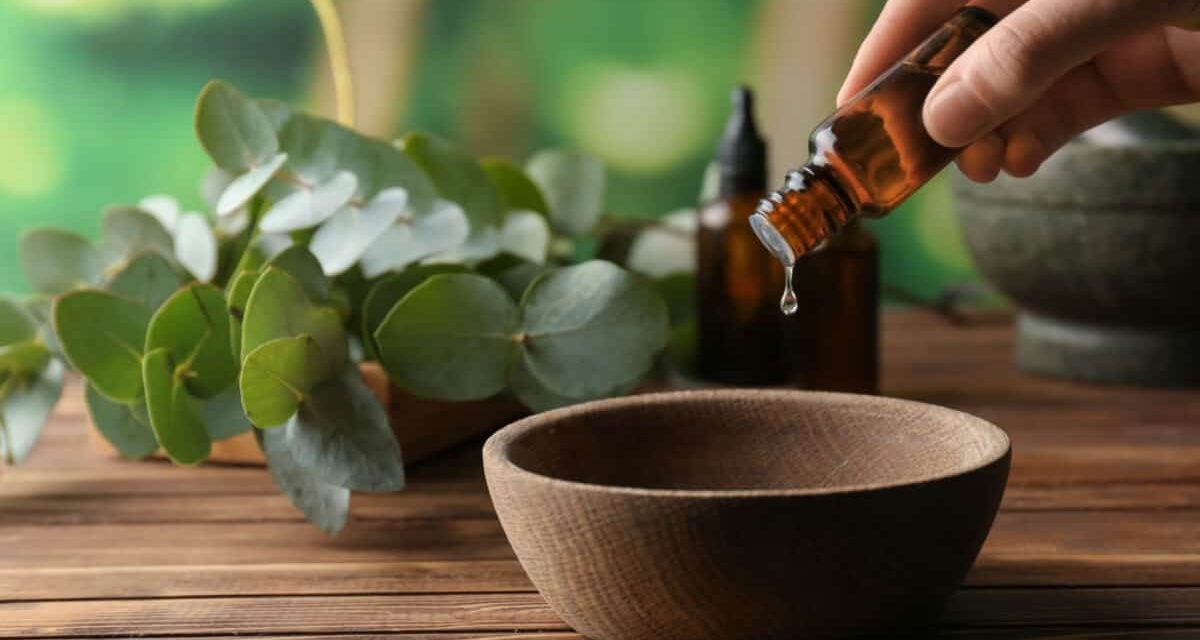 Several essential oils help with immunity and boost your energy. But do you know how to use them properly to avail the most prominent benefits? If you are unaware of the same do not worry because we are sharing some of the best ways to use essential oils to boost immunity.
The first way is to use essential oils in a diffuser and inhale the soothing aroma for commendable benefits. You can also create a blend of essential oils recipes for immunity power to get the hint of all the essential oils in one go. Inhaling is a powerful activity and can help to boost your kids' immunity.
The second way in which you can use essential oils for immunity power is by adding them to bath salts or simply water. Before your bathing routine, you can add 3 to 4 drops of essential oils in a bucket full of water to experience the relaxing properties of essential oils.
You may also like:
Takeaway
Keep your immunity issues away because essential oils are here to tackle them effectively and brilliantly without causing any side effects. If you are interested to know more about pure and organic essential oils then visit Moksha Lifestyle. At Moksha Lifestyle you will find a wide range of essential oils and career oils that catered to your needs.