Are you a curly-haired girl looking for hair growth solutions and remedies to maintain soft and bouncy curls every day? Well, we have a solution for you. It is none other than castor oil for curly hair. Yes, you heard your tried castor oil has been in the beauty industry for quite a long time now. It is one of the best solutions to cure several ailments along with beauty concerns. Castor Oil is thick and sticky at times but curly hair girls enjoy using it for bouncy curls. Using castor oil for curly hair helps to repair damaged hair ends and moisturizes the hair strands pretty well. The castor oil from the Moksha Lifestyles is 100% pure and is extracted using trusted methods even being native to East Africa and India castor oil comes from all around the world. It is rich in essential fatty acids along with nutrients and vitamins which helps to serve several beauty concerns. It also works as a perfect moisturizer for your skin and an ideal hydrator for your curly hair.
You may also like:
Talking about castor oil specifically for curly hair beauties, it is important to note that it is very thick and helps promote hair growth. The rich castor oil serves various purposes and also moisturizes dry hair ends and provides amazing benefits for curly hair.
Is Castor Oil Good For Curly Hair?
Now you might be wondering if using castor oil for curly hair works or not. Is it effective or is it just a rumor that spreads like anything? Here's everything you need to know castor oil is an excellent option for itching dry and irritated scalp. Curly hair is prone to dryness and flakiness frequently. Using pure castor oil in this case works well. It has major antifungal and anti-microbial properties which heal irritated and itchy scalp. Apart from this castor oil also inhibits the water loss in your hair and seals in all the moisture that it needs. So if you are curly hair feels dehydrated it is mandatory to include castor oil for curly hair in your hair care routine.
Also, let us not forget that castor oil helps intensely to tame frizzy hair. It helps to promote shiny and soft hair over time and reduces flyaways. So next time when you see freeziness around your hair ends keep track of pure castor oil for curly hair.
Benefits Of Castor Oil For Curly Hair
Castor oil is a powerhouse of essential fatty acids and vitamins. It offers several benefits for curly-haired girls. Apart from being one of the best dehydrators for curly hair girls, castor oil also works for hair growth. Castor oil for hair growth majorly helps to enhance the blood flow in your scalp and replenishes your hair follicles. Not only this castor oil hosts several benefits. Some of them are mentioned below:
1. Castor Oil For Dry Scalp
Do you deal with dry and itchy scalp? Is your scalp prone to flakiness now and then? Well, it's time to switch to natural remedies for curly hair like castor oil. Castor oil helps to soothe itchy scalp and induces the process of clearing hair follicles and pores. It majorly helps in rejuvenating your scalp and provokes bouncy and soft curls in no time.
2. Castor Oil For Hair Loss
You are missing out on the best natural remedies for hair loss if you haven't tried castor oil. Castor oil is a rich source of fatty acids like Omega 9 and ricinoleic acid. Both these fatty acids are responsible for reducing hair loss to a great extent. Not only this but it also stimulates the blood flow in your scalp and induces the hair growth process. Using castor oil for curly hair hydrides the routes and hair follicles intensely. If you are suffering from major hair loss due to frizzy dry and curly hair then make sure to include castor oil for hair growth in your routine.
3. Castor Oil For Frizzy Hair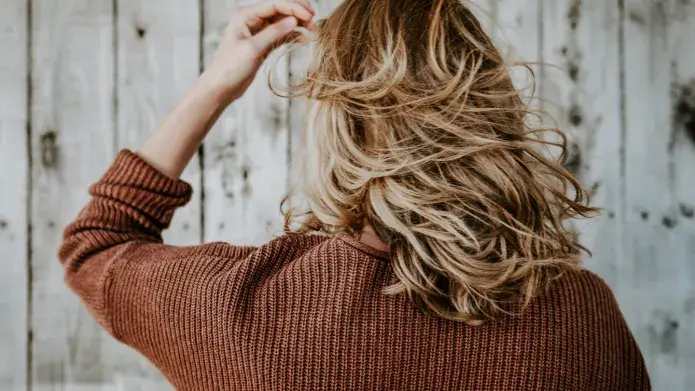 Say goodbye to flyaways and frizzy hair with the emollient properties of castor oil for curly hair. Castor oil instantly reduces the frizziness in your hair and also promotes soft curls. Curly hair is prone to frizziness dryness and flyaways. But with pure castor oil keep conditioning treatment it instantly adds shine and softness to your hair. Not only this but the presence of essential fatty acids vitamins and nutrients also tackles the flyaways, dryness, and damaged hair.
4. Castor Oil For Dry Hair
Is your hair feeling dry all the time? Curly hair is very much prone to breakage and leads to dryness and dehydration in your locks. However, the best case is to include castor oil in your routine to ward off dryness from your hair. Castor oil for curly hair keeps dryness and bed and also moisturizes damaged hair to a great extent. You can use castor oil deep conditioning treatment by applying castor oil on your curly hair and then wrapping it with a hot towel. This remedy works like a charm for soft and moisturized curls.
5. Castor Oil For Dandruff
Say goodbye to dandruff flakiness and dryness on your scalp with the best castor oil for curly hair. Yes, that's true. Many of you may not believe it is majorly proven that castor oil helps to reduce dandruff over time and also makes your locks stronger and smoother. Since castor oil is rich in essential fatty acids like ricinoleic acid instantly works for the eradication of dandruff. Not only this but the anti-microbial antibacterial and antifungal properties of castor oil help to revive damaged hair and promote bouncy and soft curls.
You may also like:
Takeaway
The series finally ends here and we got our star ingredient which is castor oil for curly hair. Castor oil is such a versatile carrier oil that works for all hair types and salts almost all hair concerns. From reducing dry dehydrated frizzy and dull hair to empowering hair growth and reducing hair loss castor oil does it all for you however using cheap quality hair oils can be a big Red flag so make sure to use 100% pure and organic castor oil from Moksha Lifestyles.