It's time to keep up with the trends and follow natural remedies for glowing skin instead of relying on chemical treatments. So, have you heard of jojoba oil ever? Nowadays it is gaining a good load of attention especially because of its astounding qualities. Yes, you heard it right. Jojoba oil is a wonderful ingredient that benefits your skin in countless ways. In this blog, we will closely examine the benefits of jojoba oil for the skin and its usage for a clear and spotless glow. Jojoba Oil is a wonderful ingredient for your skin. As you might know, jojoba oil is popularly treasured in the beauty community for its mind-blowing benefits. Apart from being a nourishing agent for your skin, it provides a glow that many people crave. Not only this but it also enhances your beauty game and keeps up with the beauty concerns to solve them ASAP. However, not many people are aware of its effectiveness and usage in the beauty industry.
So, it's time to look at jojoba oil from the beauty point of view and add it to your routine for a glow that stays forever.
You may also like:
Jojoba oil (popularly pronounced as Ho-Ho-Ba Oil) is loaded with fruitful benefits for your skin. It has major emollient properties which deliver hydration to your skin. Keeping up with the hydration level of your skin is very important and jojoba oil does the same for you. The texture of jojoba oil for the skin is identical to the natural sebum that your skin produces. This is the primary reason why jojoba oil suits almost all skin types including sensitive ones. It is an ideal choice for Acne scars and pimples. It majorly helps to balance the oil production in your skin and prevents the appearance of acne hyperpigmentation and dark spots. Jojoba oil benefits for skin and is a perfect option to tackle dryness redness inflammation and skin irritation.
Is Jojoba Oil Good For Skin?
Are you wondering how effective jojoba oil is for the skin and if it does something or not? Well, the luxurious oil does everything well and is meant for almost all skin types. It is safe to say that jojoba oil for Acne-prone skin is a remedy that works like a dream. Of course, it is an excellent option for skin as it instantly locks in the moisture without clogging your pores. Many carrier oils are made for your skin but they usually clog the pores and trigger cystic acne and pimples. However, with jojoba oil, you can be assured of glowing skin without the worries of pimples.
Jojoba oil is majorly combined with beauty ingredients preferably oils and butters like shea butter and even hyaluronic acid for that burst of hydration. Using jojoba oil religiously for dry skin brings in several benefits. From reducing acne to balancing your skin tone and improving texture, jojoba oil does it all for you.
Top 6 Benefits of Jojoba Oil for Skin
Are you wondering what all the benefits that jojoba oil has for the skin? Today we are here to discuss the same along with some home remedies to use jojoba oil for skin.
1. Jojoba Oil Has Antioxidant Qualities
Did you know that jojoba oil offers major antioxidant protection to your skin the rich and luxurious oil is packed with essential minerals and vitamins including vitamin A Vitamin B and Vitamin E. All these succeelent components of jojoba oil make it ideal for dealing with oxidative stress. Jojoba oil also has essential fatty acids like Omega 3 along with chromium, flavonoids, zinc, and copper. All of them work in a team to defend your skin barrier and also tackle the severe effects of free radical damage. The radical damage on your skin may lead to wrinkles and fine lines and may also diminish the glow of your skin. Luckily with the antioxidant properties of jojoba oil, you can combat this skin concern.
2. Jojoba Oil For Moisturized Skin
How about glowing and hydrated skin that does not lack moisture at all? Well, the much-hyped trend of Glass Skin comes from the hydration level of your skin. Jojoba oil delivers the same. It diminishes the thirst of your skin for moisture and hydration and instantly develops the texture that you want. Jojoba oil goes deep into your skin barrier and offers a natural glow without feeling greasy or oily.
3. Jojoba Oil For Sensitive Skin
Sensitive skin peeps, you can now take a sigh of relief. Jojoba oil is here to tackle the sensitivity of your skin so that you rejoice and celebrate the radiance that it offers. Jojoba oil instantly reduces the redness and itchiness on sensitive skin and calms the barrier. Not only this but the sophisticated jojoba oil can be used in combination with your regular moisturizer to instantly get hydrated skin.
4. Jojoba Oil For Sunburn
After a happening vacation are you dealing with sunburn and tan? It is time to look up to jojoba oil for sunburn. Jojoba oil is super moisturizing and hydrating in nature. It is an ideal choice for someone dealing with sunburn and tan. It can heal your skin and this is the reason why it is included in several sunscreen formulations. The presence of essential vitamins and antioxidants helps to protect against the severe Sun damage on your skin.
5. Jojoba Oil For Acne Scars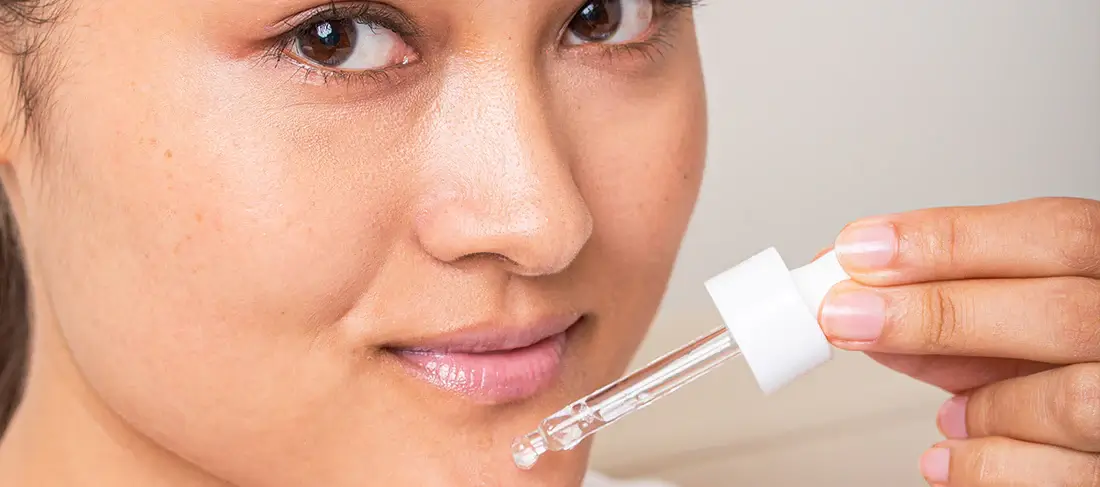 Bid farewell to acne and acne scars with pure jojoba oil for skin. Jojoba oil for oily skin and jojoba oil for sensitive skin is no longer a nightmare. It truly helps to reduce acne scars and keeps the development of pimples at bay. Jojoba oil is a rich source of antioxidants which also helps to boost the collagen production in your skin thereby diminishing the visibility of acne scars.
6. Jojoba Oil For Inflammation
Inflammation, Who? You will speak up like this once you use jojoba oil for dry skin and jojoba oil for skin lightening. The benefits of jojoba oil for the skin helps to keep up with your natural skin tone and also tackles inflammation. Using chemical-based skin care products might lead to redness and inflammation on your skin. But not anymore because jojoba oil is here to combat all those issues with its miraculous benefits.
You may also like:
Takeaway
Jojoba oil's benefits for the skin are incredible and one should adore it after using it consistently for the skin. But at the same point, it is very important to keep track of the quality of oils. The quality and purity of oils also matter and that's why we always recommend you buy 100% pure and organic Carrier Oils and Essential Oils from Moksha Lifestyles.