Are you willing to transform your hair so that no one sees your bad hair day? We know this is quite a task to conquer and that's why we are here to share natural ways to transform your locks. By natural ways we mean the organic remedies that you always look for and have heard of in your life before. Shea butter is one of them. Shea Butter for hair is a gift from Mother Nature that transforms your hair from dull and dehydrated to soft and shiny. While that might sound very rare and unusual we are here to bring life to this statement. Shea butter helps to moisturize the dry strands of your hair and also prevents flaky scalp which can lead to dandruff. The traditional butter also known as Karite butter is native to African regions. It is mainly used for medicinal purposes. Recently Shea butter has been introduced as a much-raved beauty ingredient that works like a charm for skin and hair care issues.
You may also like:
Talking about Shea butter specifically, is extracted from the nuts of the shea tree and is made by using the crush and press method. This luxurious butter has a light golden hew and is loaded with moisturizing and healing properties. It has rich nutrients that are great for your hair and the creamy texture suits well for frizzy and dry hair. The benefits of raw shea butter for hair are incredible as it revives dull and damaged hair and also reduces itchy scalp. Not only this but Shea butter also strengthens your hair follicles and boosts hair growth. So, using shea butter for hair is an ideal option for all hair types.
What Is Shea Butter?
Do you know where Shea butter comes from and its major qualities? Let's check out all of them. Shea butter is extracted from the nuts of the shea tree which is native to West Africa. Shea butter is widely recognized because of its healing properties many people use it in making skin salves, shampoos, body lotions, body butter, and more. Using raw shea butter for hair is said to provide countless benefits. They will focus majorly on that along with the best way to use Shea butter for hair.
Benefits Of Shea Butter For Hair
Shea butter is rich in vitamins and nutrients. It has incredible benefits for your face hair body and health. The high concentration of fatty acids and Vitamins helps to balance the production of oil on your scalp as well as your skin. The rich butter also helps in the growth of cells and their regeneration. This is the reason why many beauty specialists and hair care gurus prefer it. Let's check out the benefits of shea butter for hair:
1. Shea Butter For Irritated Scalp
If you are wondering about the benefits of raw Shea butter for hair then here it is. Shea butter is packed with a rich chemical compound popularly known as Amyrin. This compound has to tackle irritation and has major anti-inflammatory properties. It has soothing properties which tackle the irritation on your scalp and also manage dermatitis. Using shea butter for hair religiously helps in improving the texture of your hair thereby canceling all hair care concerns.
2. Shea Butter For Dandruff
Did you know that you can use Shea butter to reduce and eliminate dandruff from your scalp? Dandruff is often triggered by the aggravation of a fungus that looks like yeast and builds up the cluster to form an irritated scalp. Using shea butter in this case helps to tackle the dead skin cells on your scalp and also deals with atopic dermatitis. However one should always use it with an Essential oil for better results instead of applying it directly.
3. Shea Butter For Hair Growth
We cannot stress enough the benefits of shea butter for hair. One such advantage of using shea butter is that it helps in hair growth. Yes, you heard it right. Shea butter is loaded with essential vitamins like vitamin A and E along with nutrients and fatty acids which overall helps in hair growth. It also contains triterpenes which boost collagen production and boost the keratin content in your hair which makes it soft and strong. Shea butter is also rich in magnesium zinc iron and calcium along with amino acids which strengthen your hair strands and follicles and provide elasticity.
4. Shea Butter For Moisturized Hair
You have to get your hands on pure shea butter for hair which does wonders for dry hair. Shea butter has essential fatty acid like stearic and linoleic acid which acts as emollients for your hair. Both these components help to make your hair look soft and smooth without making it feel greasy or oily. Not only this but Shea butter also builds a barrier on your hair which locks in the moisture content and keeps your hair soft, nourished, and smooth.
5. Shea Butter Protects Against Damage From Heat
Shea butter is an amazing ingredient that you can add to your hair care routine to protect it from damage from heat and other styling tools. Shea butter acts as a perfect heat protectant and prevents it from damage.
How To Use Shea Butter For Hair?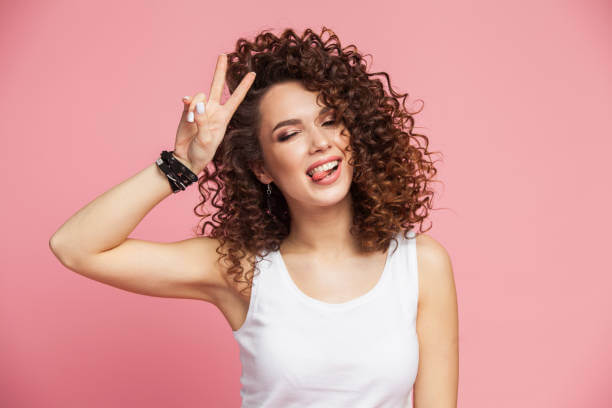 Are you confused about using raw shea butter for hair? Well, here is everything you need to know about the usage of raw Shea butter.
You can combine Shea butter with a carrier oil of your choice and use it as a pre-shampoo treatment.
Making a shea butter hair mask for dry hair works well. For this, you can simply combine raw shea butter with a few drops of your favorite Essential oil and one tablespoon of aloe vera gel. Mix it all well and apply it to your hair roots and lengths for soft hair.
You may also like:
Takeaway
Transforming your locks isn't a task anymore. With pure and raw shea butter for hair, you are sorted for every other haircare concern. Combat dandruff, itchiness, dry hair, and roughness with raw shea butter for hair. Grab the best varieties of butter like Shea Butter, Cocoa Butter, and Mango Butter from Moksha Lifestyles.